How to set up Auto-Buy / Auto-Sell?
Auto-Buy and Auto-Sell allows you to automatically buy or sell your favorite cryptocurrencies. You can set Auto-Buy or Auto-Sell orders for the vast majority of your favorite cryptocurrencies.
To set up automatic Auto-Buy and Auto-Sell, please follow these steps:
1. Log in to your Orbitos.io account using your username/email and password
2. Navigate to the top bar and click on personal section – your name
3. In the personal menu, select the "Account settings" option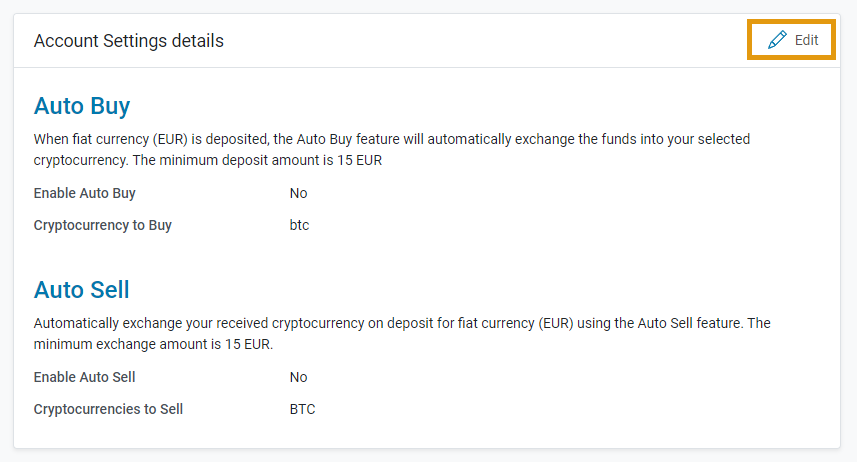 5. Select your desired settings. Choose whether you want to buy or sell cryptocurrency, select the desired cryptocurrency, and click "Save"
You can always edit your settings by clicking "Edit".
After saving your settings, for example, if you choose to auto sell BTC, when you deposit BTC into your account, it will automatically be sold according to your settings.
Start buying, selling
or sending
We would love to hear from you. Our friendly team is ready to answer your questions.